Every year, millions of families face the heart-wrenching decision of entrusting a nursing home or assisted living facility with the care of an elderly family member. When making this difficult choice, we hope that our loved ones will receive the gentle, compassionate care they deserve, but unfortunately, nursing home abuse and neglect is increasingly common in the United States, and victimization is a rising epidemic.
At Shapiro & Sternlieb, LLC, we are committed to pursuing justice for elderly victims of neglect, abuse and other injuries resulting from medical malpractice. If a trusted caregiver has harmed your elderly loved one, contact our New Jersey office today online or at 732-617-8050 to discuss your case for free with an experienced nursing home abuse lawyer. We help clients from in and around Monmouth and Middlesex County.
Nursing Home Neglect and Abuse
Aging is an unavoidable fact of life, but spending your final years in an environment that is dangerous, neglectful or humiliating is simply wrong. The Family Caregiver Alliance estimates that 35 percent of Americans aged 65 and older will eventually enter a nursing home, and by 2050, the number of individuals using long-term care will double from 13 million to 27 million.
According to the National Center for Adult Abuse, nearly two million seniors suffer some form of abuse at the hands of those entrusted to care for them. Tragically, the victims of abuse are often unable to understand or communicate what is happening, and for every instance of nursing home neglect or abuse that is reported, there could be many more that go unreported.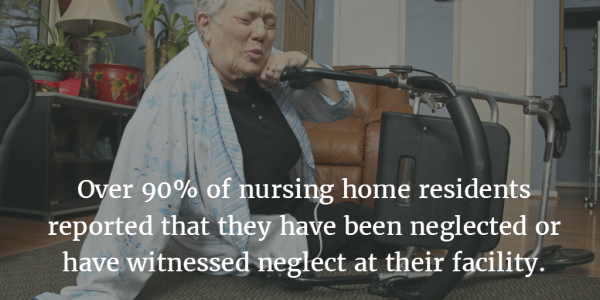 Common Types of Nursing Home Neglect and Abuse
Nursing home neglect is similar to nursing home abuse, but the two are not the same. Nursing home abuse implies a specific intent to harm an elderly person. Nursing home neglect is defined as a breach of duty or form of substandard care that causes harm to the patient.
While nursing home neglect and abuse can vary among individual cases, some of the most common types are:
Malnutrition
Dehydration
Wandering and elopement
Emotional abuse
Sexual abuse
Financial exploitation
Slip and fall accidents
Broken and fractured bones
Bedsores and pressure sores
Bedrail entrapment
Damages in a Nursing Home Neglect or Abuse Case
If your elderly loved one has been harmed as the result of nursing home neglect or abuse, our experienced nursing home abuse attorney will aggressively fight for the justice and compensation you deserve, which may include:
Economic damages, which include compensation for past, present and future medical expenses and other out-of-pocket costs.
Non-economic damages, which include emotional pain and suffering, as well as a diminished quality of life.
Physical disfigurement and impairment, which includes compensation for scars and physical disabilities.
End of life expenses, which include funeral costs and loss of companionship.
Punitive damages, which could be issued as punishment for outrageous conduct.
If someone you love has suffered as a result of nursing home neglect or abuse in or around the Monmouth and Middlesex County areas of New Jersey, please contact Shapiro & Sternlieb, LLC today by completing the form on this page or calling 732-617-8050 to schedule a free consultation.