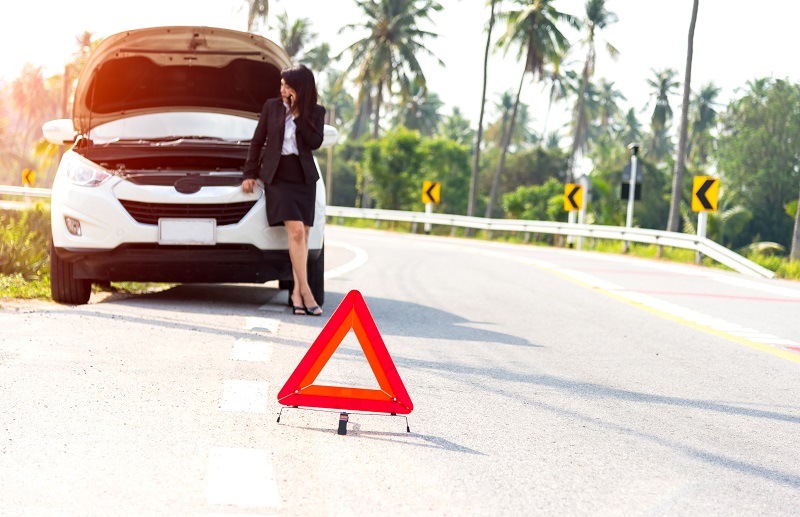 We all know about winter driving hazards. We put on special tires, drive slowly in snowy and icy conditions, and check the weather forecast before heading out. But what about summer? According to the Insurance Institute of Highway Safety, most accidents occur in the summer and early fall.
With nearly 60 years of combined experience, the accomplished auto accident attorneys at Shapiro & Sternlieb, LLC provide exceptional representation for injury victims. We have the knowledge, skill, and resources necessary to pursue the maximum compensation to which you are rightfully entitled.
Summer Driving Hazards To Avoid​
People often assume that driving in the summer is far safer than driving in the cold, snowy months. But severe, life-altering motor vehicle accidents can occur during any time of the year.
With drivers traveling farther, long holiday weekend road trips, and increased alcohol consumption, the warmest months of the year can be deadly. While you cannot control the actions of other motorists, you can take steps to advocate for your own safety.
This summer, be on the lookout for these potential driving hazards:​
Vacationing drivers: We all have our favorite summer destinations. As drivers head out across the country to soak up their summer breaks, they add to road congestion in towns and streets in which they are unfamiliar. Not only can road congestion lead to episodes of road rage, drivers who are unfamiliar with an area are more likely to turn the wrong way down a one-way street, miss bike lanes, and make other mistakes that put other drivers and pedestrians at risk.
More motorcycles and bicycles on the road: Cyclists and bikers take advantage of warmer weather by getting out on the road. This makes sharing the road a priority for other drivers in order to avoid bicycle and motorcycle accidents. It can be difficult to see motorcycles and bicycles when you're driving; they can easily disappear in your blind spot. It can also be challenging to judge the speed of a motorcycle or bike.
Construction: Summertime is typically construction season. The warm temperatures are better suited for this outdoor labor than the wet, chilly months. Work zones present their own hazards. According to research by the National Work Zone Information Clearinghouse, there are more than 600 fatal crashes in work zones every year. It is crucial to stay alert and cautious when driving near a construction site.
Tire Blowouts: The hot days of summer can wreak havoc on your tires. High temperatures and hot pavement can cause the air within your tires to expand, leading to blowouts in worn out wheels.  Keep a close eye on your tire's air pressure and be sure to only drive on road-safe tires.
More teens on the road: School's out for summer. That means more teens are hitting the road. Unfortunately, the more teens there are on the roads, the more of a risk there is for other drivers. Data shows that teen drivers are more prone to traffic accidents than other age groups. They lack the years of experience that help to make good decisions behind the wheel and avoid hazards. This naturally increases the risk for wrecks.
Speeding: The icy streets of winter often deter speeding to some extent. But when the roads are clear and dry, some people may let their dashboard gauge creep into dangerous territory. Speeding is a common cause of accidents and can make accidents more severe.
Discuss Your Case for Free with Our Experienced Auto Accident Lawyers​
If you or a loved one has been hurt in an auto accident, our attorneys will evaluate your case and help you pursue the maximum compensation that you deserve. You should not have to bear the burden of unexpected bills and traumatic physical and emotional damage.
Contact Shapiro & Sternlieb, LLC today at 732-617-8050 to discuss your case for free. Our attorneys are proud to represent clients from Englishtown, Newark, Jersey City, Monmouth and Middlesex Counties, as well as nearby areas of New Jersey. We do not get paid unless we are able to successfully obtain compensation for you.