A dangerous cold wave is currently gripping many states, including New Jersey. A winter weather event called a polar vortex is bringing frigid single digit temperatures and arctic winds to the Garden State.
These conditions, combined with an accumulation of snow and ice, tend to increase the number of slip and fall accidents that occur. Homeowners and property managers generally have a duty to maintain clear, safe walkways. If they don't, they may be liable for any injuries that occur.
Who is Responsible for Snow and Ice Removal in NJ?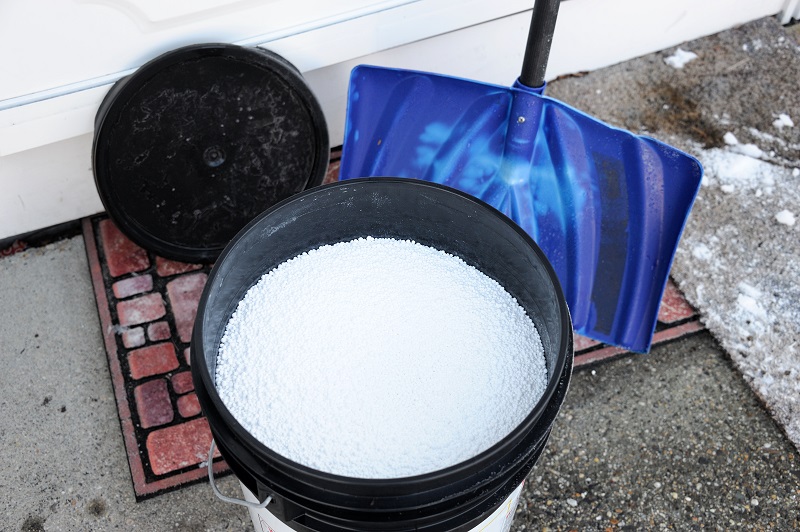 In the face of inclement winter weather conditions, you may have a few questions about snow and ice removal laws. One of the most common questions that we hear is: "Are you required to remove snow and ice from your property in New Jersey?" The answer can vary depending on numerous factors.
In fact, there are many different snow and ice removal laws within the state of New Jersey. These laws tend to vary based on municipality and property type.
In some areas, there are rules that dictate where the snow can be placed after it has been shoveled. Many people are not allowed to shovel snow into the street in New Jersey. In other areas, property owners must remove hazardous winter conditions from their premises within a particular time frame.
Let's look at Union, New Jersey. In this township, there are strict laws about snow, ice, and sleet removal. Owners, occupants, and tenants in Union residential zones must clear their sidewalks within a very specific time frame.
These individuals have 12 hours from the first daybreak following the formation of snow or ice to remove it. They also have to apply a substance like salt or sawdust to make any remaining conditions safe for pedestrian travel.
Negligent Snow and Ice Removal
Regardless of the municipality or city, anyone who removes snow and ice must not do so negligently. Even in areas where property owners are not required to shovel at all, individuals can be held liable if they shovel carelessly.
Any actions to remove dangerous winter conditions must not create new hazardous elements for pedestrians. For example, you may be held liable if you shovel your sidewalk and create a snow and ice obstacle at the edge of your property. Or, you may be held liable if you shovel and create an icy surface that causes someone to slip.  
Additionally, if conditions on someone's property lead to an unnatural accumulation of snow, the property owner or responsible tenant may be responsible. For example, they may have neglected to fix a broken drain spout, which then caused water to flow onto a walkway and freeze dangerously.
If you were injured in a slip and fall accident, it is essential to work with our experienced New Jersey premises liability lawyers. Our attorneys are familiar with the laws that may apply to your specific accident.
How our Slip and Fall Attorneys Can Help
Slip and fall accidents can cause devastating personal injuries. When these accidents are caused by snow or ice, it can be difficult to prove negligence. Our attorneys know how to investigate the details of your case to obtain the compensation that you deserve.
You may be entitled to compensation for a variety of factors, including:
Medical bills
Lost wages
Pain and suffering
Call for a Complimentary Slip and Fall Consultation
At Shapiro and Sternlieb, LLC, our lawyers have decades of experience fighting for individuals who were injured in slip and fall accidents. You need an attorney who can prove that someone else's negligence caused your injuries, not just the winter weather.
Call 732-617-8050 today for a free, no-obligation consultation. We serve clients in Englishtown, Newark, Jersey City, Monmouth and Middlesex Counties, and nearby areas of New Jersey.