Posted: February 21, 2017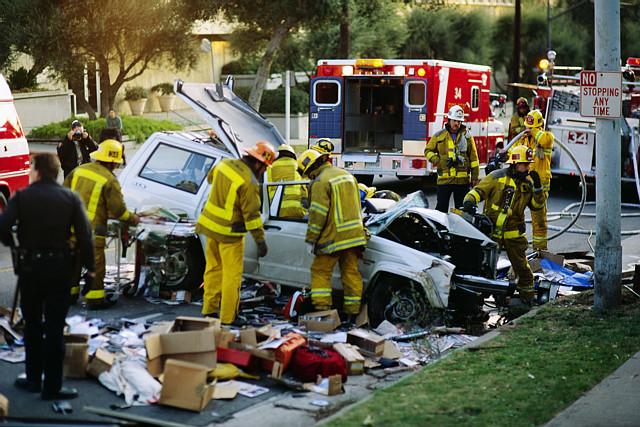 Recently, the National Safety Council released preliminary 2016 motor vehicle accident fatality data that displays an alarming trend. Based on this preliminary data, our nation has just experienced the largest 2-year spike in traffic accident deaths in over 50 years. According to the report, there were roughly 40,000 traffic fatalities in 2016, a 6% increase from 2015 and a 14% increase from 2014.
While the numbers may change slightly once the final report is released, the preliminary data in previous years has been fairly consistent with the final results. According to the NSC report, potential causes for this increase in car accident deaths include:
Speeding
Cell phone use while driving
Driving while intoxicated
In order to combat this alarming spike in car accident fatalities, the NSC has proposed the implementation of the following safety measures:
Mandatory use of ignition interlock device for all individuals convicted of DUI
Automated enforcement devices to catch drivers who are speeding
Stricter seatbelt laws
Stricter laws banning the use of cell phones while driving, including the use of hands-free devices
A 3-tiered licensing system for all new drivers under the age of 21
Requiring safety technology such as blind spot monitoring, automatic emergency braking, lane departure warning and adaptive headlights to be standard on all new vehicles
Adoption of comprehensive pedestrian safety programs across the country
If you've lost a loved one in a car accident caused by the negligent actions of another driver, you may be entitled to recover compensation for your damages. The attorneys at Shapiro & Sternlieb can file a wrongful death lawsuit on your behalf. While no amount of money can truly compensate you for the loss of your loved one, a wrongful death settlement can help you stay afloat as you and your family work through this tragic event.
Please contact Shapiro & Sternlieb, LLC using the form on this page or call 732-617-8050 today to schedule your free consultation. We serve clients in New Brunswick, Newark and throughout New Jersey.