Posted: February 20, 2019
You're running late for work and you see that your car is covered in snow. It may be tempting to clear it off in a haphazard manner, leaving patches of ice on the hood or roof. But responsible drivers know that snow and ice can fly off a moving vehicle, causing damage to people and property.
In New Jersey, it's against the law to drive with ice or snow on your vehicle. Police offers can and will issue fines to motorists who fail to clear off their cars.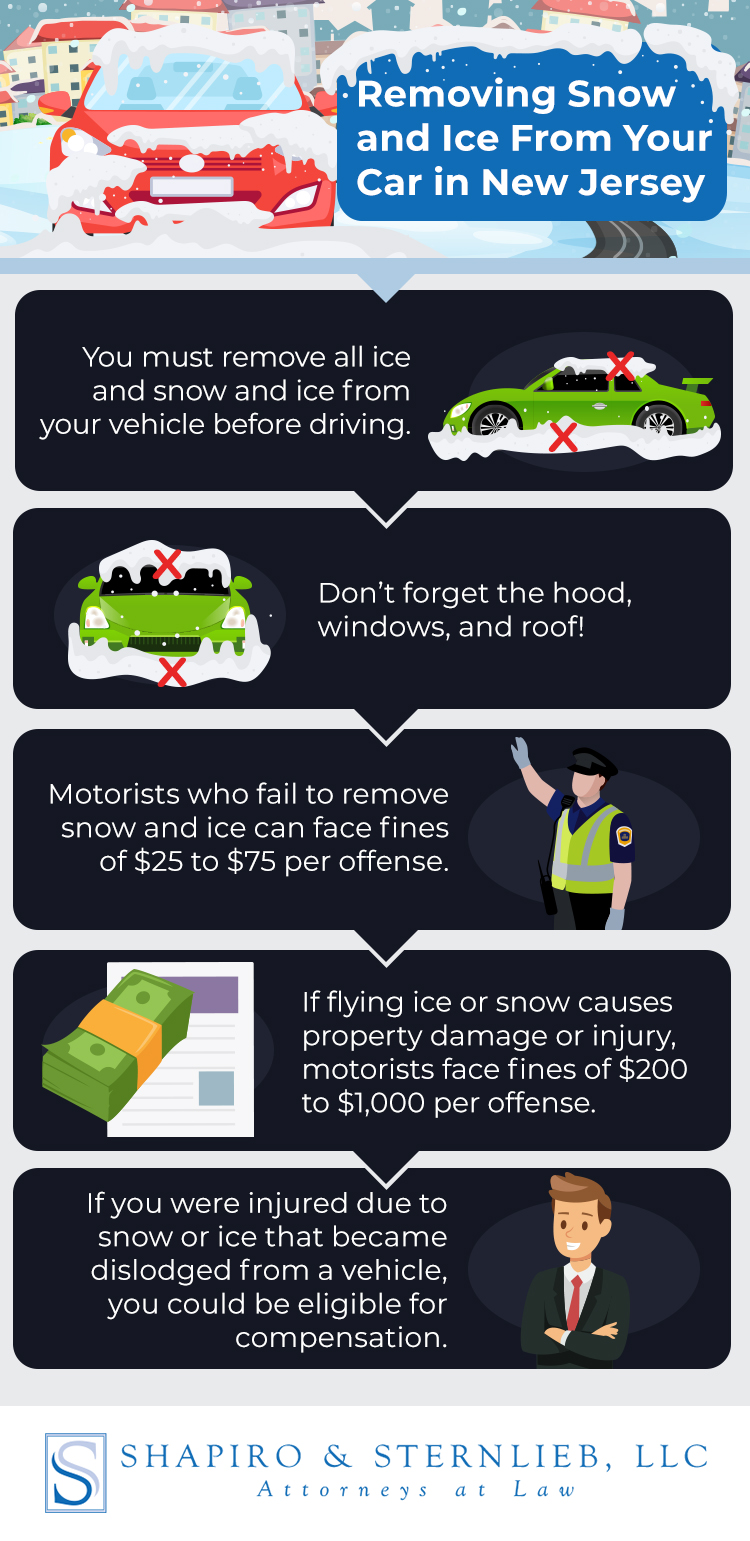 Winter driving is dangerous enough without the added risks created by negligent drivers. If you were injured in a motor vehicle accident due to someone else's carelessness, you might be eligible for compensation.
At Shapiro and Sternlieb, LLC, our lawyers have the knowledge, resources, and determination needed to fight for your best interests. Call 732-617-8050 today to schedule your free, no-obligation consultation. We serve clients in Englishtown, Newark, Jersey City, Monmouth and Middlesex Counties, and nearby areas of New Jersey.