Winter in New Jersey can bring harsh weather conditions. Snow and ice can increase your risk of a slip and fall accident, and it's important to take the necessary steps to ensure you don't suffer one of these serious injuries. The infographic below highlights some important safety tips that will help reduce your risk of a slip and fall accident during the winter weather.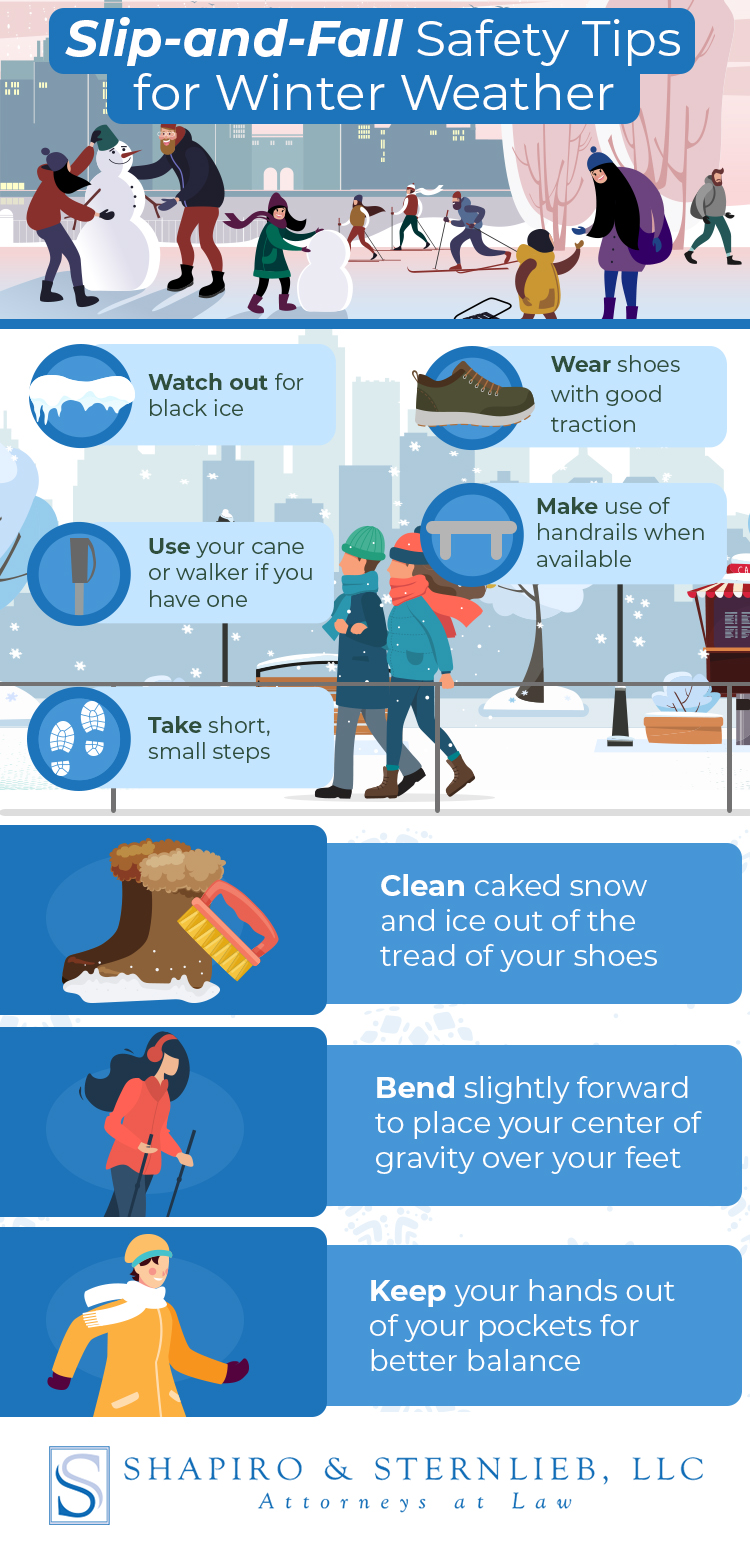 If you've been injured in a slip and fall accident caused by the negligence of another, you may be entitled to compensation for your damages. The attorneys at Shapiro & Sternlieb have extensive experience handling these complex cases, and we'll fight aggressively to recover the compensation you deserve.
Contact our Newark Personal Injury Lawyers
Please contact Shapiro & Sternlieb using the form on this page or call 732-617-8050 today to schedule your complimentary slip and fall consultation. We serve clients in Newark, Jersey City and the surrounding areas of New Jersey.