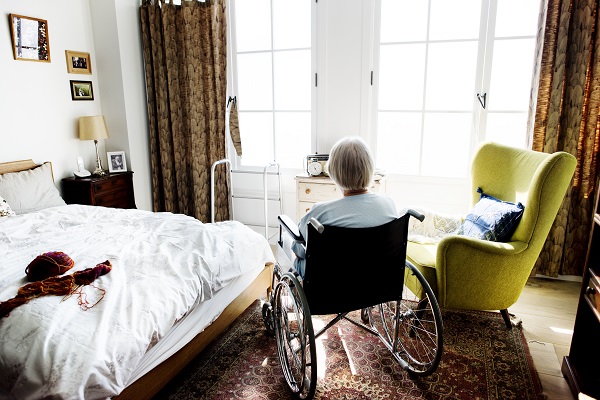 COVID-19 has ravaged nursing homes throughout the country, killing thousands of at-risk elderly residents. In New Jersey, the novel coronavirus has claimed the lives of nearly 6,000 nursing home residents with countless more currently struggling to stay alive.
According to the Centers for Medicare & Medicaid Services infection control guidelines, programs "designed to provide a safe, sanitary and comfortable environment and to help prevent the development and transmission of disease and infection" must be established by each and every nursing home. Even a cursory look at the numbers suggests this most basic of guidelines – necessary for a healthy environment – is not being met in many of the nursing homes in our state.
What Does Neglect During COVID Look Like?
Nursing homes across the state have faced staffing shortages as a result of COVID-19. Oftentimes, when staffing issues become desperate, corners are cut in the hiring of new staff members. This may allow people who are not committed to keeping residents happy, healthy, and safe.
Neglect is common in nursing homes. When there are staffing issues or an infectious and deadly disease being spread, instances of neglect can skyrocket. Tragically, this may lead to serious or even fatal complications for nursing home residents.
Signs of neglect and abuse in nursing homes during COVID are similar to those under all circumstances:
Unexplained injury
Noticeable fear or discomfort round staff
Behavioral changes
Depression and anxiety
Malnourishment, over-medication, and generally unsanitary conditions are also common during staffing crises.
Visit Your Loved Ones
As of June 21st, restrictions on visiting loved ones in a nursing home have been loosened. While you are still unable to view the inside of the home, you can visit your loved one outside in designated areas. Visiting your loved ones is the absolute best way to make sure they are receiving the treatment they deserve. If you suspect abuse or mistreatment, Shapiro & Sternlieb is here to help.
Experienced, thoughtful, and swift, our attorneys known how to identify nursing home abuse and how to take immediate action to stop it. Call 732-617-8050 to schedule a free consultation and learn more. Located in Englishtown, we welcome clients from all surrounding areas.