We entrust school buses and their drivers to provide safe and reliable transportation for our children. However, there is the potential for injury when school buses are involved in motor vehicle accidents, whether minor fender benders or severe collisions.
Recent School Bus Accidents in New Jersey
Unfortunately, there have been several school bus accidents recently in our state. The first occurred on May 17th and involved a collision between a school bus and a dump truck. The bus was traveling on I-80 in northern New Jersey when it collided with a dump truck. A teacher and a student were tragically killed in this accident and dozens were injured. According to CNN, the 77-year-old bus driver had 16 traffic violations and had his license suspended 14 times over the past 40 years.
A separate school bus accident on June 6th sent at least 13 students to the hospital with minor injuries. The bus collided with a Chevrolet Impala at an intersection in Egg Harbor Township. The driver of the bus received a summons for careless driving and failure to observe a traffic signal, according to CBS Philly.
Who is at Fault in a School Bus Accident?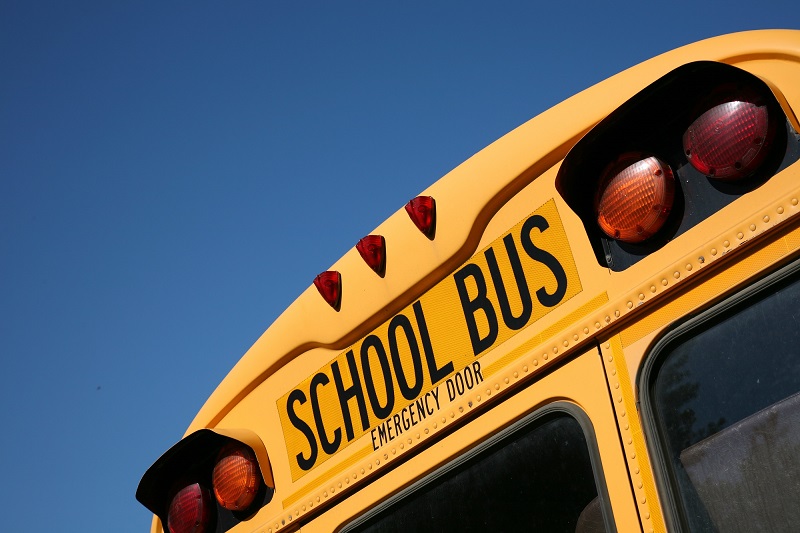 There are many factors that can contribute to fault in a school bus accident, including:
Inadequate training for bus drivers
Improper employment screening
Driving while fatigued
Driving while intoxicated
Reckless driving on the part of another driver
Overloaded or improperly loaded buses
Inadequate bus maintenance
It can be difficult to determine fault in a bus accident. At Shapiro & Sternlieb, LLC, our attorneys know how to sift through the complicated details of a crash to build a strong case on your behalf.
Why Contact an Attorney After a School Bus Crash?
Our attorneys can help you take legal action after your child has been injured in a school bus accident. If another driver is at fault, we can help you make a third-party claim with that driver's insurance company. In instances where the bus driver is at fault, our attorneys can help you navigate the complicated process of pursuing a claim with a government agency. For example, you may need to file an injury claim with the school district that oversees the operation of the buses, and there may be a specific time frame for doing so.
In addition to getting you compensation for your case, our lawyers are passionate about pursuing justice for your family. The responsible parties should be held accountable for their actions.
We know that you have questions about what to do during this emotionally difficult time. We are happy to provide answers during your free case evaluation. Our attorneys will determine if you have a case and can advise you on what steps to take next.
Call Our New Jersey Attorneys Today
The attorneys at Shapiro & Sternlieb, LLC have the compassion and experience needed to handle difficult school bus accident cases. If your child was injured in a bus crash, we can pursue the justice and compensation on their behalf. Contact us today at 732-617-8050 to discuss your case for free.