November 4th-11th, 2018 is Drowsy Driving Prevention Week — an annual initiative created by the National Sleep Foundation. The goal of this outreach effort is to raise awareness surrounding the risks of drowsy driving to make the roads a safer place for everyone.
Driving while drowsy is extremely dangerous. According to the National Safety Council, you are three times more likely to cause a motor vehicle accident if you are fatigued. Unfortunately, far too many Americans are guilty of getting behind the wheel despite feeling drowsy.
At Shapiro and Sternlieb, LLC, we want everyone to understand that drowsy driving is risky and unacceptable. There are some simple steps that you can take to avoid drowsy driving.
The Dangers of Driving While Fatigued
Many people think that they can safely operate a vehicle, even if they are exhausted. However, it has been proven over and over again that this is not true.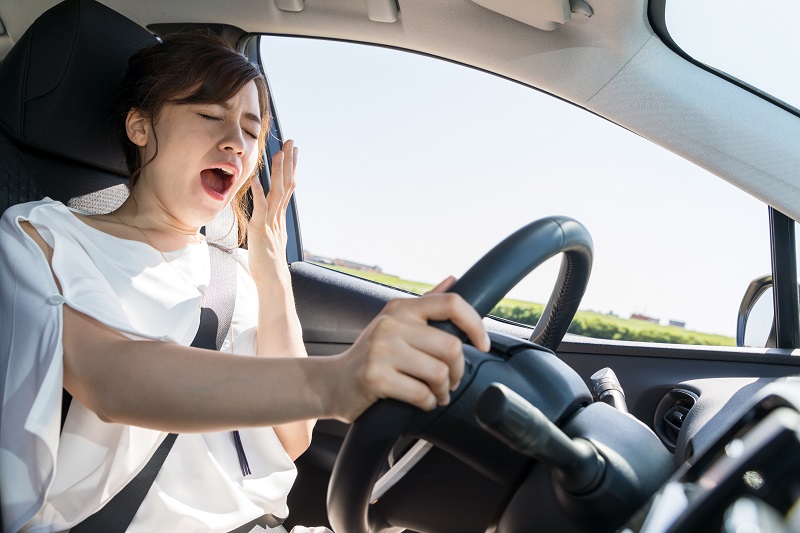 Drowsiness impacts your:
Reaction times
Attention
Judgment
Cognitive functions
Vision
Awareness of your surroundings
Driving while drowsy is similar to driving while intoxicated in terms of your diminished capabilities. What's worse is that it can be hard to tell when you are fatigued and unable to drive responsibly. Drowsiness can creep up on you. If you notice that you are struggling to keep your head up, yawning excessively, or weaving out of your lane, you are too tired to drive.
According to the National Highway Traffic Safety Administration, drowsy driving claimed the lives of 824 individuals in 2015. That same year, there were approximately 90,000 motor vehicle crashes involving fatigued drivers.
Tips to Prevent Drowsy Driving
While crashes due to sleepiness can occur at any time, they are more common late in the afternoon and overnight. Now that daylight saving time is over and gets dark very early in the evening, all New Jersey drivers need to commit to staying alert and awake.
Avoid driving while fatigued by:
Getting seven to eight hours of sleep per night
Learning to recognize the signs of drowsiness
Checking your medications to ensure that drowsiness isn't a side effect
Knowing that caffeine is often not enough to combat sleepiness
Refusing to rely on tactics like turning up the radio or opening the window to stay awake
Pulling over to rest if you become tired
Were You Hit by a Drowsy Driver?
If you were injured in an accident caused by a drowsy driver, contact our attorneys today. Our car accident lawyers can help you understand the insurance policies involved and assemble a solid claim to pursue the compensation you deserve.  
You may be entitled to compensation for factors such as:
Past and future medical expenses
Lost wages and benefits
Damage to your vehicle
Loss of enjoyment
Contact Our Englishtown Attorneys for a Complimentary Consultation
Our compassionate lawyers are here to help you during this difficult time. If you or a loved one has been injured in a wreck, please contact us at 732-617-8050 for a complimentary case evaluation.
We work on a contingency fee basis, meaning that you do not owe us anything for our services unless we can obtain compensation for you. At Shapiro and Sternlieb, LLC, we proudly serve clients in Englishtown, Newark, Jersey City, Monmouth and Middlesex Counties, and nearby areas of New Jersey.