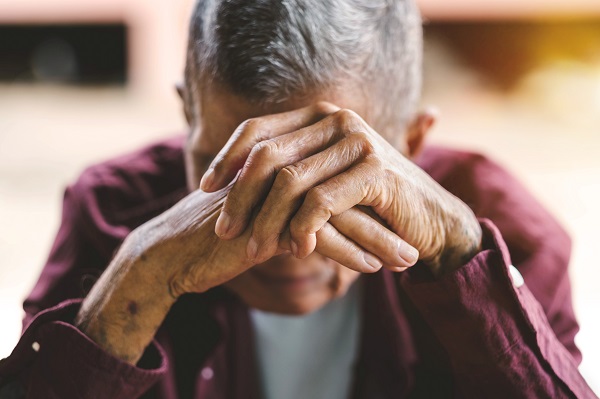 According to the National Center on Elder Abuse, around 10% of seniors face some sort of abuse, neglect, or mistreatment every year. There are 1.4 million people living in nursing homes in the United States. That's 140,000 vulnerable seniors at risk this year alone.
When a loved one is abused or mistreated, it is important to take swift action. The faster you move to end the abuse, the sooner peace can be restored. If you suspect a loved one is facing nursing home abuse, please call 732-617-8050 to schedule a free consultation right away.
Signs of Physical and Sexual Abuse
Signs of sexual or physical abuse in a nursing home may include any unexplained injury, even minor injury like cuts and bruises. Things to watch for include:
Broken or fractured bones
Lacerations
Bruises around hips or breasts
Signs of penetration such as bleeding
Sexually transmitted disease
If you suspect physical or sexual abuse in a nursing home, it is vital that take immediate action. Waiting may only serve to prolong your loved one's suffering.
Emotional Changes
Nursing home abuse often comes with physical signs, but look also for emotional and behavioral indications of mistreatment. These can include:
Fear or agitation around nursing home staff
Withdrawing from the community
New habits like biting nails or rocking
Increased aggression or anxiety
Depression and isolation
When you visit your loved one, listen to what they have to say. Believe their experience. Take swift action when needed.
Signs of Neglect in a Nursing Home
Signs of neglect in a nursing home may include:
Bed sores or pressure ulcers
Soiled garments or bedding
Generally unsanitary conditions
Malnourishment or dehydration
Under or overmedication
Watch for signs of lethargy or unusually passive or "spacey" behavior. These may indicate neglect and should be monitored.
Financial Exploitation
Financial exploitation of the elderly is tragically common – even more so than abuse or neglect – and can prove absolutely devastating. Monitor your loved one's accounts for any suspicious withdrawals and make sure your loved one has trusted legal representation handling his or her estate.
Call for Help
If you suspect a loved one is facing any type of mistreatment at the hands of their caretakers, Shapiro & Sternlieb is here to help. Call 732-617-8050 to schedule a free consultation at our Englishtown, New Jersey office.