Posted: February 27, 2017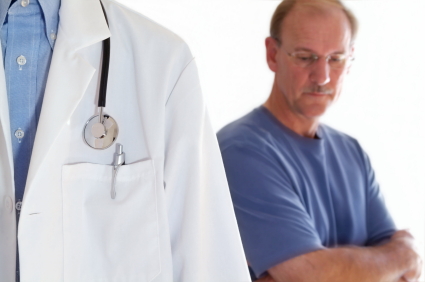 The American Cancer Society predicts that 95,520 new cases of colon cancer and 39,910 new cases of rectal cancer will be diagnosed in 2017. Of these and existing cases, an estimated 50,260 men and women will die of colorectal cancer this year.
The number of colon and rectal cancer deaths in the United States has declined in recent years. Much of this has to do with early diagnosis and treatment. In fact, when caught during stage I, the five-year survival rate for colon cancer patients is 92%. This decreases to 87% at stage IIA and 63% at stage IIB. Once colon cancer reaches stage IIIC, the five-year survival rate declines to 53%. Clearly, this points to the necessity of swift and accurate colorectal cancer diagnosis.
Tragically, failure to diagnose colorectal cancers is not uncommon. In a study conducted by the National Institutes of Health, it was found that colonoscopy alone missed nearly 6% of colon cancers. Some of this was due to an incomplete colonoscopy. Factors such as failure to order appropriate biopsy and misinterpretation of results factor in as well.  
When a healthcare provider misses your colon cancer, fails to order the correct tests, misreads results, or otherwise fails to diagnose this disease, the consequences are too often tragic. If you or someone you love has been impacted by a delayed or missed colon cancer diagnosis, the New Jersey medical malpractice attorneys at Shapiro & Sternlieb can help you get justice. We have over five decades of combined experience helping men and women in NJ hold negligent doctors accountable. We are prepared to begin working on your case immediately and are ready to take it as far as needed to secure for you every penny you are due.
If you are in need of a medical malpractice lawyer in New Jersey, please contact Shapiro & Sternlieb for a free consultation. We serve victims of delayed cancer diagnosis living in Newark, New Brunswick, Elizabeth, Orange, Short Hills, and all surrounding communities from our offices in Englishtown.