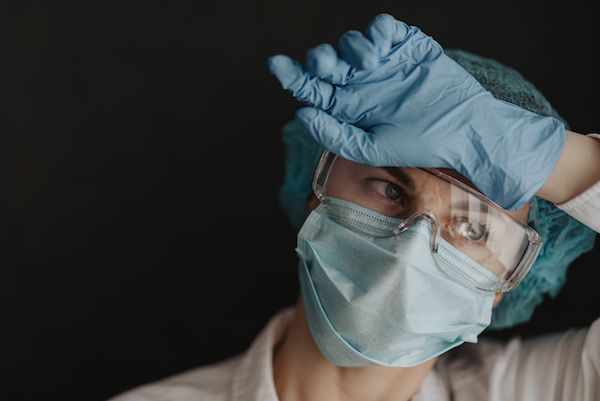 Senate bill S2380, which would allow essential workers who contract COVID-19 to more easily qualify for the New Jersey Workers' Compensation Program, was approved by the state's Senate Labor Committee on May 12, 2020.
If this legislation becomes law, it would amend the New Jersey Workers' Compensation statute by creating a "presumption of compensability" for essential employees who contract COVID-19. Essentially, this means that COVID-19 will be considered a work-related illness for employees who meet the criteria of "essential workers". This would entitle essential workers to all of the benefits of workers' compensation, including medical care and disability benefits.​
If you are a health professional or other essential worker on the front lines and believe you contracted COVID-19 at work, the accomplished law firm of Shapiro & Sternlieb can help you navigate your worker's compensation claim and ensure your rights are protected under the law.​
Who Is Considered an Essential Worker in New Jersey?​
Under the recently expanded definition, the distinction of being an essential worker applies to both public and private employees with duties and responsibilities considered to be essential to the public's health, safety and welfare. These include, but are not limited to:​
Healthcare employees: Including hospital and laboratory employees, manufacturers and distributers of medical equipment and supplies, funeral and cemetery workers, caregivers such as doctors, dentists, nurses, psychologists, pharmacists, social workers, and many more.
First responders: Such as police officers, firefighters, paramedics, emergency medical technicians, fusion center employees, hazardous material responders, 911 call center employees, digital systems infrastructure employees that help serve emergency service operations, and many more.
Food and agricultural employees: including employees supporting groceries, convenience stores, restaurants, company and school cafeterias, food processing facilities, warehouses, farmers' markets, animal agriculture, and much more.
Energy employees: Including all employees that support the manufacturing or distribution of electricity, petroleum, propane, and natural gas.
Schedule Your Free Workers Compensation Consultation Today
If you have contracted COVID-19 as an essential worker on the frontlines of the coronavirus pandemic, contact Shapiro & Sternlieb today at 732-617-8050 to discuss your workers' compensation rights for free. We serve clients in Englishtown, Newark, Jersey City and the surrounding areas of New Jersey.