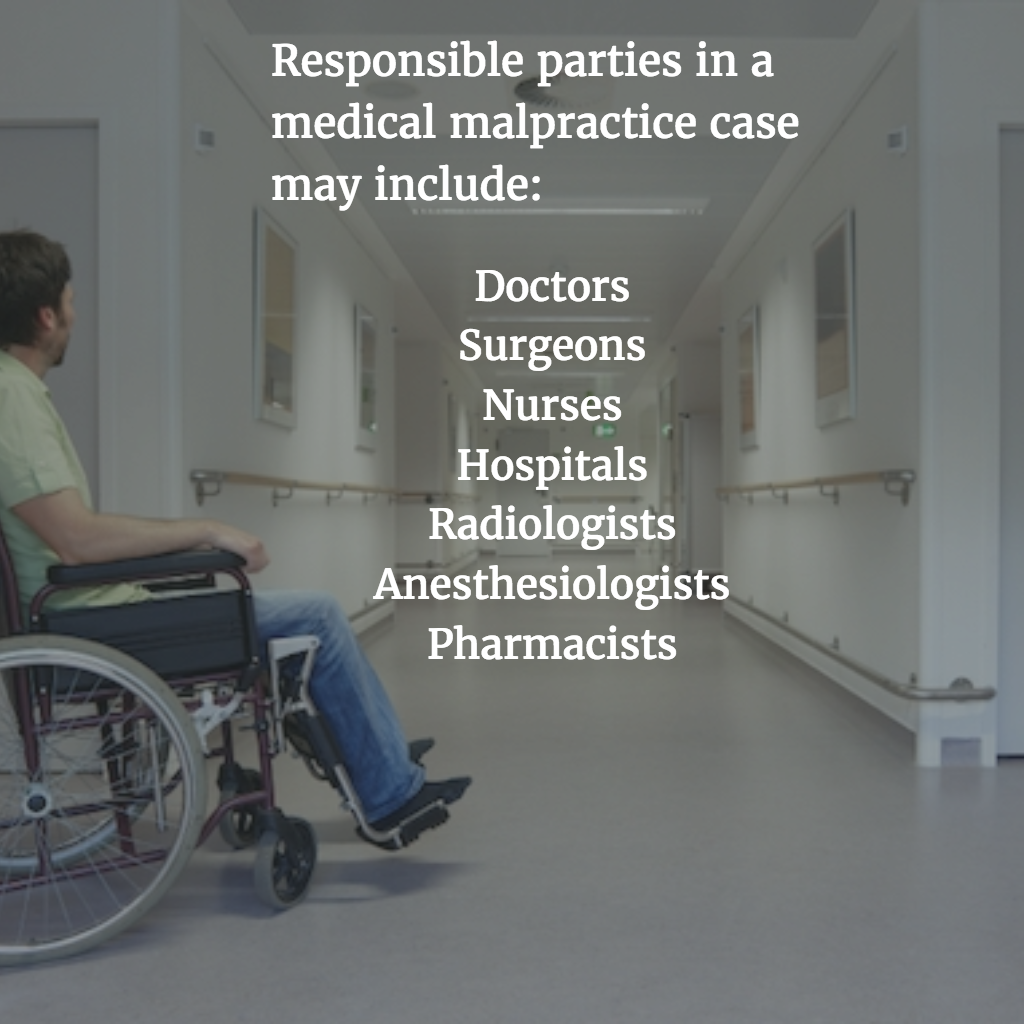 Often your health care is in the hands of a team of medical professionals not just one doctor, so who is responsible when something goes wrong with your care?
In cases of medical malpractice, any member of the medical team responsible for your care may be held liable for your injuries. Each case is different, but the parties who may be responsible in your case and some of the reasons they could be held liable include:
Doctors. Doctors who fail to diagnose your illness or fail to provide appropriate care can be held liable for injuries they cause.
Surgeons. Surgeons who carelessly leave surgical equipment inside the body or even operate on the wrong body part can be liable for your injures.
Nurses. Nurses are responsible for many aspects of patient care. If they do not follow doctors' instructions or properly monitor patients, they can be held liable.
Hospitals. Hospitals are responsible for the actions of their staff. The hospital may be liable for staff negligence, unsanitary conditions, or even a poorly maintained facility.
Radiologists. When a radiologist can be held liable for misinterpreting diagnostic exams, such as x-rays or MRIs.
Anesthesiologists. Failure to properly monitor a patient or administering the wrong dosage of anesthesia can cause serious injury or even death for which anesthesiologists can be held liable.
Pharmacists. Pharmacists who fail to provide the correct dosage or fail to fill a patient's prescription for the right medication may be held liable.
When medical errors cause you or a loved one serious injury, you need an experienced lawyer to turn to. Call Shapiro & Sternlieb, LLC, today at 732-851-1478 for your free legal case consultation. We represent clients throughout Newark, Jersey City, and the surrounding areas of New Jersey.